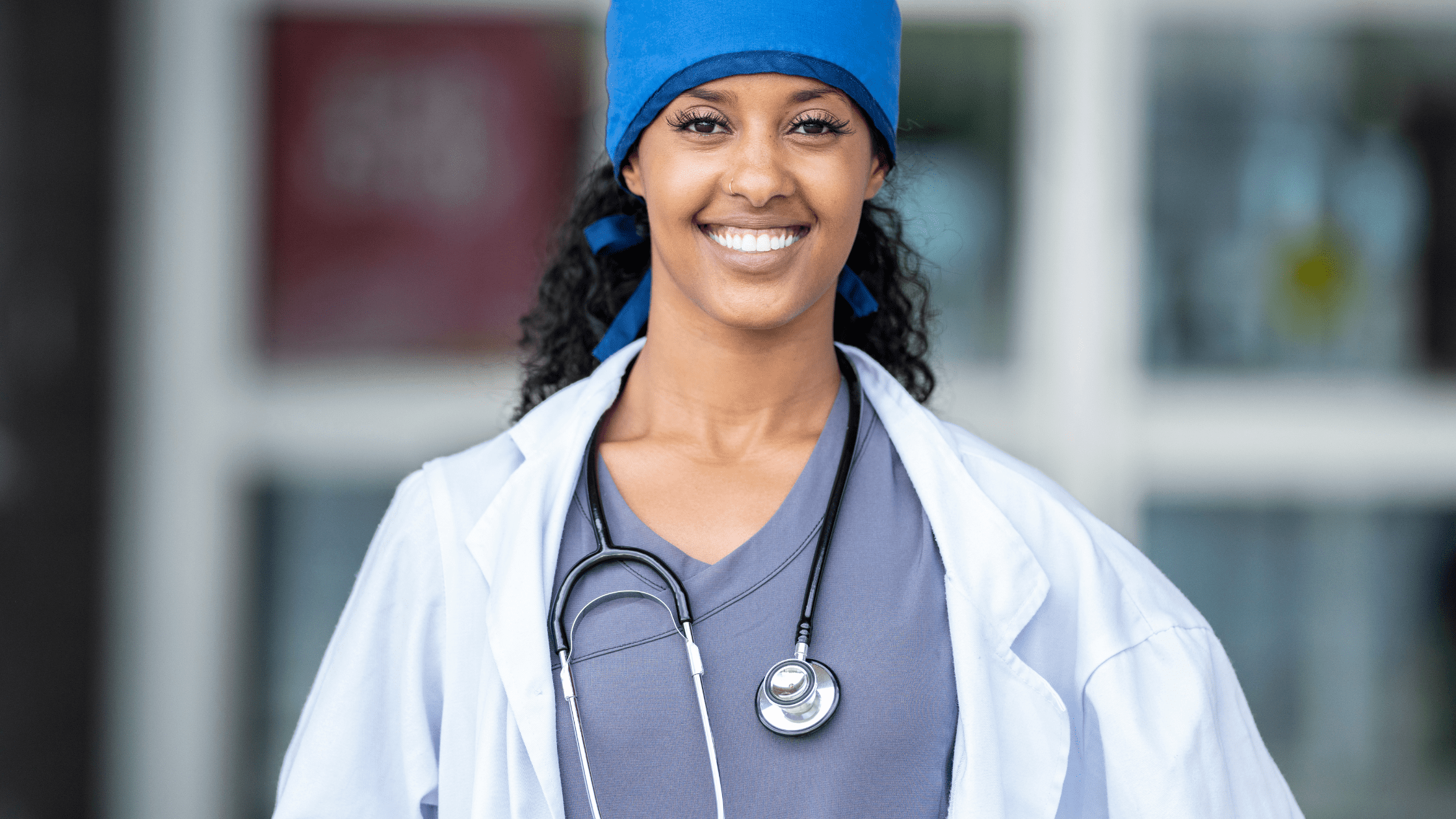 Strategies for Attracting and Retaining Locum Tenens Healthcare Providers in Rural and Remote Settings
Healthcare facilities and organizations that need healthcare providers in rural and remote locations are faced with unique challenges that may not exist for their urban counterparts. Locum tenens healthcare providers can be an integral part of providing healthcare for communities living in rural and remote areas. However, keeping those providers coming back to your facility can prove challenging. In this article, we'll share practical strategies for attracting and retaining locum tenens healthcare providers in rural and remote settings.
Challenges of Attracting and Retaining Locum Tenens
Attracting locum tenens healthcare providers in rural areas can be difficult. Oftentimes coordinating travel logistics to these locations can come with additional planning and interruptions for the provider. Once providers arrive at your facility, they may soon realize that the resources available are not the same as what they are used to when working in more urbanized areas. Healthcare providers may also realize that adjusting to new cultures and new surroundings can prove challenging.
However, for healthcare providers who are dedicated to providing excellent health care to deserving communities and who are up for an adventure rural and remote locum tenens assignments can be a perfect fit to help them avoid career burnout.
Understanding the Importance of Locum Tenens Retention
If your facility can retain the same healthcare providers, keeping them coming back repeatedly, this can prove beneficial for your facility, your community, and the healthcare provider. When locum tenens healthcare providers come back for recurring assignments, it allows patients to have better continuity of care versus having to see new healthcare providers every time they come to the doctor's office.
It also can make working easier for the locum tenens healthcare provider because they can return to a community where they are already acclimated. They will likely already know how to use the EMR system and they may have already seen some of the patients previously. They will also be familiar with the permanent staff.
Returning locum tenens can also be beneficial for the facility because additional time won't be needed to train or to onboard the new provider to your facility after they are onboarded. It can also help you to not have gaps in staffing coverages which can lead to large losses in profits due to patients being unable to be cared for. Not to mention your staff will already be used to working with the healthcare provider so it will be an easier transition as they come on and off assignment.
It's easy to understand the importance of why keeping healthcare providers coming back to your facility can be beneficial. Here are some of our best tips on how to do it.
Create a Positive Work Environment
Creating a positive work environment for your new locum tenens healthcare provider may seem like an obvious thing to do, however, it takes a little bit of forethought and planning, so the provider feels welcomed.
Making sure your existing internal staff, from administrators to fellow health care providers, know that a new team member will be temporarily working with them can be helpful to start the relationship when they arrive. For team members who may be trepidatious about someone new coming into the facility, emphasizing the benefits of why they are there can sometimes help to ease uneasiness.
You'll also want to be sure to provide the necessary resources that the locum tenens will need upon arrival. In rural and remote locations this can start with travel logistics. While this may seem self-explanatory, you want to make sure that getting them to their final destination will be simple, which may involve some coordination from your facility. At Wilderness Medical Staffing, we will facilitate provider travel, but oftentimes a representative from the healthcare facility will want to meet the provider upon arriving. Making sure this introduction can happen easily can be very beneficial to making a good first impression.
Having adequate housing for the provider is also important. Since their assignment will serve as a home away from home, housing can be a deciding factor in whether they will come back. If the housing you provide is subpar, the locum tenens provider could decide to choose a different assignment instead of returning to your location.
As simple as it might seem, being sure to provide clear communication between you and the locum tenens provider can be of utmost importance. Whether it's the healthcare provider's first time at your facility, or if they are returning for additional assignments, communicating with them about the expectations you have for them when they are working can help assignments run smoothly.
Offer Competitive Compensation and Benefits
We understand that staffing locum tenens healthcare providers can often come with a slightly higher price tag than hiring a full-time employee (at least when it comes to base pay), however, the trade-offs are often worth it. Your community will not miss out on healthcare, which can be costly. You also don't have to worry about other overhead costs such as health insurance, retirement benefits, and other forms of compensation that can sometimes come with having a full-time employee.
Since locum tenens healthcare providers have options of where they want to work and which assignments they want to take, being sure that you have competitive rates can be extremely important. If a healthcare provider is looking to add a position or multiple positions that are similar to each other, it is not uncommon for them to take the position that's going to pay them the most. We work one-on-one with our clients to discuss pay scales so you can remain competitive to attract high-quality talent while still staying within your budget.
Other benefits to the healthcare provider include having travel and housing negotiated as part of their contract. Additionally, Wilderness Medical Staffing pays for A+-rated medical malpractice insurance, to provide peace of mind for the healthcare provider and the employers who we work with.
Provide Professional Development Opportunities
Sometimes the facilities where our providers work will encourage them to participate in additional opportunities for learning and professional growth. For instance, we've had healthcare providers train Basic Life Support courses for employees of an industrial site. We've also had providers participate in disaster training drills, where they can work with local communities to train them on what to do if extenuating circumstances happen and they do not have enough medical providers to help care for the community.
Oftentimes, when the clients who we work with encourage providers to get involved in ways that may not be directly correlated with being in a clinic, they are happy to contribute and look forward to collaborating with the community.
Streamline Administrative Processes
When a new locum tenens healthcare provider starts at your facility, it can be a time-consuming and arduous process for the provider to become credentialed before they start. Organizing the credentialing and onboarding process ahead of time, communicating with the provider or your staffing agency about your needs, and outlining clear expectations, can set the provider up for success. Good communication can also help your internal team to make sure the onboarding process runs smoothly once the provider arrives.
Most of the time, your facility should anticipate providing orientation and training for the new provider a few days before the assignment starts. The better your initial orientation and training, the more likely the healthcare provider will be able to easily acclimate to your facility so they can begin working, starting on the right foot. If the provider decides to return to work at your facility, you will not have to retrain them again, so look at this time as an investment for the future.
If you're new to onboarding locum tenens healthcare providers, be sure to read our in-depth article about how to successfully credential and onboard a new provider.
Be sure you have clearly explained what the healthcare provider's schedule will look like before they arrive on assignment. For instance, if a new healthcare provider thinks that they've taken an assignment that does not involve call, but then they end up having to work call, this can start your relationship off poorly and may sway their decision of whether they would like to return to your facility. The more transparent you can be upfront with your healthcare provider, the better your experience of working with them will be, and the more likely they will be to return to your facility to work.
Cultivate Relationships and Feedback
While working with locum tenens may be temporary, they still are an integral part of your healthcare facility or company. Encouraging them to form interpersonal relationships with their fellow team members can be especially important. Providers who are included with the rest of the team in activities, parties, and other events will feel more integrated overall which can also encourage them to come back to your facility.
Keeping the lines of communication open with your locum tenens healthcare providers will also be highly important. If you have constructive feedback for them, giving it to them in a non-threatening, one-on-one environment can be helpful. If you think that they're doing a tremendous job, letting them know how valuable they are to your facility may also lend to the reasons that they would like to come back.
Recognize and Acknowledge Contributions
It can also be beneficial to acknowledge the contributions that your locum tenens healthcare providers are making to your healthcare facility. At Wilderness Medical Staffing, we include healthcare providers in various contests and initiatives throughout the year, including our Provider of the Year Award, which our clients can nominate stellar healthcare providers for. Awards like this provide ways for your organization to demonstrate your gratitude and appreciation for the healthcare providers working at your facility.
Showing recognition for healthcare providers does not need to be a huge effort, though. Sometimes, something as simple as a handwritten thank you card, or inviting them back to work at your facility again, maybe all the recognition they need. You would likely similarly recognize your internal team, and it should be no different for the locum tenens healthcare providers who work with you.
Success Stories
Many of the clients we work with request the same providers to come back repeatedly, which can be a win-win for everyone involved.
One of the primary care clinics that work within a rural area of Alaska has had some providers return year after year. The medical director at the facility who implemented this model said, "WMS has been a great partner for the needs of this clinic. They have been reliable and dependable to work with. We had staffed with providers from larger agencies before we were introduced to WMS, and while that experience was reasonably good, there were misses with some of the providers sent to us. That hasn't happened once with WMS." You can read the full case study of their experience and how they set up their staffing model, here.
This experience is one of many that our clients have had, where returning providers have been essential to the healthcare needs of their communities.
Conclusion
Understanding ways to attract and retain locum tenens healthcare providers is beneficial all around. Since it can be more difficult (and costly) to attract healthcare providers in rural and remote areas, this is especially true. With some forethought, planning, and intention, it is possible to integrate locum tenens healthcare providers alongside your existing staff, making the relationship you have with them an ongoing one.
https://wildernessmedicalstaffing.com/wp-content/uploads/2023/08/attracting_retaining_locum_providers.png
1260
2240
Deanna Tiemann
https://wildernessmedicalstaffing.com/wp-content/uploads/2019/12/WMS-Logo.png
Deanna Tiemann
2023-08-28 13:43:58
2023-08-28 13:43:58
Strategies for Attracting and Retaining Locum Tenens Healthcare Providers in Rural and Remote Settings