10 Things to Know Before Working as a Locum Tenens Provider
Working in medical care can be a highly rewarding career. Like any career, it comes with its challenges. For medical providers who want to continue utilizing their skills, but long for something different, choosing locum tenens can be a great option.  At Wilderness Medical Staffing, we specialize in staffing rural and remote communities in the continental Northwest and Alaska. The following tips are the things you should know before working as a locum tenens provider in a rural area. 
1. Flexible Scheduling
Locum tenens allows you to choose your schedule. The healthcare facilities you'll work at could need a provider for a few days or several months, depending on the facility and their staffing mix. With locum tenens positions, you'll be made aware of the dates and hours ahead of time. If it fits within your schedule and qualifications, it can be a great way to utilize your expertise at a medical facility temporarily.  
Many of the locum tenens providers we work with have another job, and fit locum tenens work into their schedule to make great pay and explore fun, new destinations. You could be working alongside a Native American tribe in Alaska one week and enjoying the views of the rural Montana landscape the next.  
 If you prefer to settle down at one facility for a longer period, long-term locum positions could be a good choice. Similarly, with a permanent position, you'll know who you'll be working for and where you'll be located ahead of time.  
If you're interested in becoming a locum tenens medical provider in rural healthcare, talk to one of our recruiters about open positions.
2. Licensing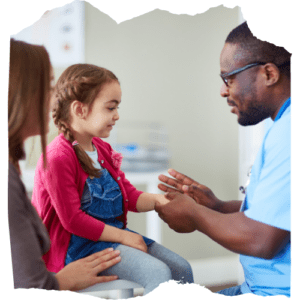 To be qualified for locum tenens assignments, you'll need to hold active state medical licenses in the state(s) you'd like to work in. Since we staff Alaska, Montana, Wyoming, Washington, and Idaho, to work with WMS, you'll need to be licensed in at least one of those states. Licensing times can vary by state (sometimes taking up to six months or longer). Planning for which state(s) you'd like to work in can be useful.  
Some medical providers will choose the states they'd like to work in based on the activities available, the communities that typically reside in those states, the landscape, or even the weather. The choice is ultimately up to your personal preference. 
Physicians may be able to take advantage of the Interstate Licensure Compact, allowing you to get one license that qualifies you to practice medicine in 29 different states (as of the time of this writing). You must meet certain eligibility requirements to qualify for licensing through the Interstate Licensure Compact.  
Depending on where the assignment is located, PAs may be able to obtain an Emergency Courtesy License, as well.  
We include samples of the various types of forms and documentation on our website for many of the states we staff that can help complete licensing and other documentation. 
3. Certifications
It's your responsibility to make sure that any certifications you need are up to date. Most of the assignments we staff require providers to be board certified.  
You'll also need to have unrestricted DEA registration. For some assignments, it would be beneficial to get certifications for specialty courses like ATLS, ACLS, PALS, BLS, and CALS.  
 Your occupation may dictate which certifications you'll need, as well as the state or facility you'll be working at. At WMS, our operations associates will work with you to make sure you have all the certifications you'll need before starting an assignment.  
4. Employment
One of the key differentiators of a locum tenens provider is you are an independent contractor. You are not an employee of WMS or the facilities you are placed on assignment in. Locum tenens need to have a business license in any state they take an assignment in. How you acquire these may vary by state.  
For example, in Montana, you'll need an ICEC (Independent Contractor's Exemption Certificate), unless you're working with a registered corporation (in most cases). In Alaska, you'll need a business license whether you work as a sole proprietor or with a corporation. These licensing requirements will vary from state to state.
As an independent contractor, you need to pay your taxes for the work you perform. We do not withhold taxes, nor will the facilities you work for. Additional benefits are not provided, such as health insurance or a 401K. We will provide medical malpractice insurance, but not all staffing agencies will. These are all standard provisions based on being an independent contractor.  
We recommend consulting an accountant and/or attorney to make sure you get your business licensing and financials set up before you begin taking locum tenens assignments.  
5. Travel & Housing
As locum tenens, most staffing agencies, including Wilderness Medical Staffing, will arrange travel and housing for you. This includes commercial flights, ferries, automobile rentals, or any other transportation needed to arrive at your destination. If driving your own car to the assignment, we will reimburse you mileage at the federal rate.   
Depending on the location of your assignment, you may have to take a bush plane or boat to the facility. Due to the nature of our positions being in remote and rural locations, we consider the traveling part of the adventure! 
Locum tenens also need to stay somewhere while they are on assignment. For many of our locum tenens, our clients have housing available on or near the clinic you'll be working; some clients will arrange a hotel room. At WMS, your housing costs are covered by the medical facility. These arrangements may vary depending on the staffing agency you work with or if you take positions directly through facilities.  
6.

Locum Tenens Work is Immersive
Showing up as a locum tenens to a medical facility is often a welcome sight for clients and providers. You're helping their team avoid burnout and providing continuity of care for their patients. Especially with WMS, because we staff in rural healthcare facilities, you become a part of their team. Many clinics and hospitals we staff only have a handful of full-time medical providers on staff, so you'll be an integral part of the facility.  
With small towns and villages, you'll join the local community while on assignment. The communities we staff are often close-knit and welcoming. Many of our providers have sent us photos over the years of their involvement in various town festivals, celebrations, and events.  
Since several of our clients' facilities are located on tribal lands, our providers also are often given the opportunity to be immersed in Alaskan Native and American Indian cultures. Our providers often report that being invited to learn more about and experience these cultures is one of the best parts of their assignments.  
7. No Assignment is the Same
If you prefer a varied routine to the same thing every day, locum tenens could be a great option for your career and lifestyle. With locum tenens, you can pick and choose the assignments you'd like to work.
Many of our providers consider a few things when choosing locum tenens assignments. The primary things to consider are compensation, location, and duration. All of these components of an assignment could differ from one to the next, so it's important to know what your priorities are when choosing an assignment.  
For instance, you may be willing to take less pay if you'll be working in a destination that you've wanted to visit. On the other hand, you may be interested in working through the holidays where you could make extra pay at a location you've never been to before. For many assignments, you'll make great pay at exciting locations during a time that works best for your schedule.  
The communities you work at could differ vastly, as well. It's an excellent opportunity to practice meaningful medicine in various parts of the United States that need excellent healthcare.  
When you work as a locum tenens medical provider, you have the option to change where you work with every new assignment, which for many healthcare providers is exciting compared to a permanent position.  
8. You Need to Be on Your "A Game"
As a locum tenens provider, unless you've been on assignment at the facility in the past, you'll be the newest member of the team at the healthcare facility you are working at. While we know you're a skilled medical provider, you're a guest at the facility. Therefore, you're expected to be on your "A Game." You'll need to be ready for whatever comes your way, dependent on the position. Showing up ready to work helps our clients create a smooth transition with the patients of the facility.  
You'll need to be comfortable adapting to new situations and how the facility runs. While you can give suggestions, our providers advise not to try to change things at the facility or giving feedback that could be taken as being disrespectful. Especially if you're coming from an urban area and working at a rural facility, you'll quickly find that rural medicine is very different. If you're adaptable and up for an adventure, you'll have a higher likelihood of success.  
9. Practicing Meaningful Medicine is the #1 Priority
We often hear from our locum tenens providers that rural medicine allows them to leave behind the bureaucracy of larger healthcare organizations. Since you likely entered the field of healthcare to help people, it's probably important that doing so is the driving force for your career. However, we know that in many larger medical facilities, sometimes high-quality medical care can be put behind paperwork and quotas.  
Because Wilderness Medical Staffing only staffs rural and remote facilities, our providers typically discover that they can focus more on medicine and less on bureaucracy. The patient comes first. Our providers continually share stories with us about the positive effects that high-quality healthcare has made in the communities they serve. WMS providers have saved peoples' lives because they chose to work in these facilities.  
10. You'll Get to Visit Exciting Destinations
Part of the reason many providers work locum tenens is the added benefit of traveling for work. While we can't guarantee that every destination you'll work in is award-winning, our providers love the adventure that comes with our assignments. During time off, providers often enjoy outdoor activities. Some of their favorites are fishing, hiking, animal watching, photography, and taking part in community events.  
Working locum tenens is a great way to travel and explore destinations that you otherwise may never visit. We always recommend that providers do a little bit of research into your assignment's destination ahead of time. This will help you to come equipped with the proper clothing for the weather.  
Providing high-quality healthcare is the most important priority on assignment. However, you'll still have plenty of opportunities to explore the area you are assigned to, which we recommend taking advantage of! 
Are you ready to take the next step of your career as a locum tenens healthcare provider? Contact us to get started.  
https://wildernessmedicalstaffing.com/wp-content/uploads/2021/09/10-Things-to-Know-Before-Working-as-a-Locum-Tenens-Provider.png
1260
2240
Deanna Tiemann
https://wildernessmedicalstaffing.com/wp-content/uploads/2019/12/WMS-Logo.png
Deanna Tiemann
2021-09-28 14:54:51
2021-12-16 12:35:35
10 Things to Know Before Working as a Locum Tenens Provider