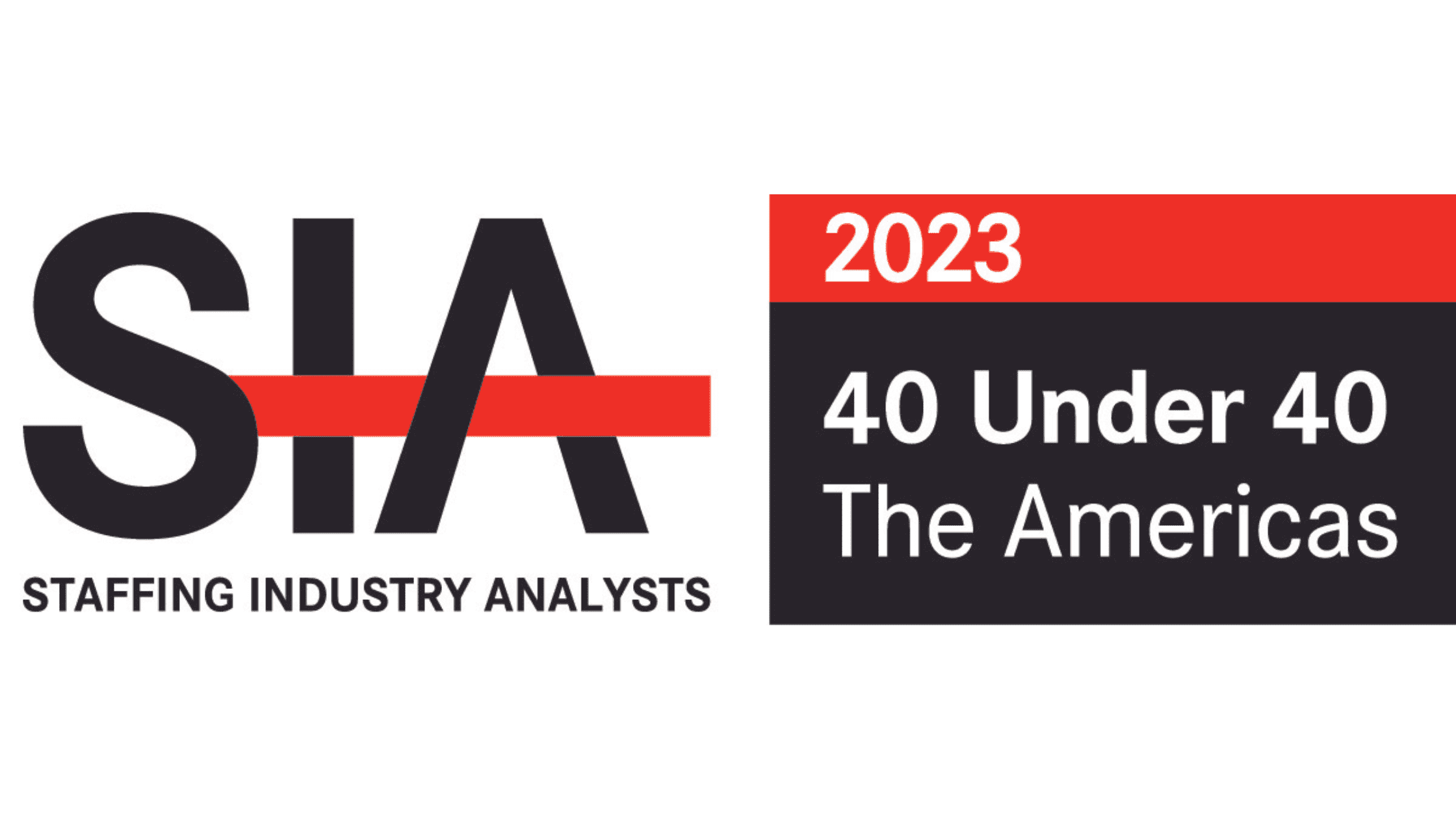 Wilderness Medical Staffing Co-CEO, Ethan McWilliams Named to SIA's 2023 40 Under 40 List
LIVINGSTON, MT – July 26th, 2023 – Recognizing professionals making major contributions to the world of work early on in their careers, Staffing Industry Analysts (SIA) announced its 40 Under 40 List for its seventh year. Wilderness Medical Staffing's co-CEO, Ethan McWilliams, was named to the list for his leadership and contributions to the healthcare staffing industry.
SIA publishes this annual list to identify and honor staffing industry leaders of today and tomorrow. The 2023 class has met with several unique challenges ranging from economical to geopolitical to technological. What sets this group of 40 Under 40 honorees apart is how they faced those global challenges – with agility, self-motivation and determination.
"In a time of great challenge and great opportunity, it's exciting to honor the leaders recognized in this year's 40 under 40 class," said SIA President Barry Asin. "Congratulations to our 2023 honorees for pushing forward undeterred and bringing a new generation of leadership to the industry."
McWilliams leads locum tenens staffing agency, Wilderness Medical Staffing, along with his brother and co-CEO, Noah McWilliams. Growing up in rural communities in Alaska and Montana, Ethan McWilliams originally set out to pursue law, with a degree from Notre Dame, and subsequently serving as an attorney for the United States Army and State of Washington. He ended up back at his rural beginnings, finding purpose and fulfillment in serving rural and remote communities through healthcare as a leader of WMS.
In recognition of the award, McWilliams shares, "I am very honored and humbled to represent the Wilderness Medical Staffing team in receiving a place on SIA's 40 Under 40 List. I've learned so much from working with a team of skilled professionals in the staffing industry, and remain grateful to serve alongside them. It's very meaningful to get to do the work we do, knowing we're making a difference in the lives of these small communities and villages."
"The 2023 class of 40 Under 40 honorees prove that the trials you face can make you stronger, better, and more driven than ever," Asin said. "With that kind of attitude from staffing leaders of tomorrow, the industry's future looks incredibly bright."
Read more about SIA's 40 Under 40 Class of staffing professionals online.
This year's SIA 40 Under 40 listing is now available online and in print in the July/August 2023 issue of Staffing Industry Review magazine.
About Wilderness Medical Staffing
For two decades, Wilderness Medical Staffing's (WMS) Founder, Mary Ellen Doty, worked as a nurse practitioner in rural Alaska and Montana. Through this experience, she came to understand the need for a healthcare staffing company that specializes in staffing rural and remote areas with exceptional medical providers. In 2010, WMS was founded in order to meet this crucial need. Since that time, WMS has grown into a dynamic staffing company dedicated to excellence in staffing. After over a decade in the industry, we remain focused on providing rural and remote communities in the Northwestern United States and Alaska with excellent and compassionate locum tenens and permanent medical providers.
About Staffing Industry Analysts (SIA)
SIA is the global research and advisory firm focused on staffing and workforce solutions. Our proprietary research covers all categories of employed and non-employed work including temporary staffing, independent contracting and other types of contingent labor. SIA's independent and objective analysis provides insights into the services and suppliers operating in the workforce solutions ecosystem including staffing firms, managed service providers, recruitment process outsourcers, payrolling/compliance firms and talent acquisition technology specialists such as vendor management systems, online staffing platforms, crowdsourcing and online work services. We also provide training and accreditation with our unique Certified Contingent Workforce Professional (CCWP) program.
Known for our award-winning content, data, support tools, publications, executive conferences and events, we help both suppliers and buyers of workforce solutions make better-informed decisions that improve business results and minimize risk. SIA was founded in 1989 by staffing pioneer Peter Yessne as a division of the Crain Communications Inc international business media company, SIA is headquartered in Mountain View, California with offices in London, England.
Media Contact
Deanna Tiemann
509-215-4773
[email protected]
https://wildernessmedicalstaffing.com/wp-content/uploads/2023/07/SIA_tradeorg_header.png
1260
2240
Deanna Tiemann
https://wildernessmedicalstaffing.com/wp-content/uploads/2019/12/WMS-Logo.png
Deanna Tiemann
2023-07-27 09:51:03
2023-07-27 10:14:27
Wilderness Medical Staffing Co-CEO, Ethan McWilliams Named to SIA's 2023 40 Under 40 List