The Complete Locum Tenens Document Checklist
You're ready to make the career jump into working as a locum tenens, but how do you get started? While it might not be much fun, one of the most beneficial things you can do is have your documents ready. In this article, we'll break down all of the paperwork and documentation you'll need to jump-start your career as a locum tenens in our Complete Locum Tenens Document Checklist. (Plus, don't forget to get the download to make it easy to gather everything you need.)
Pro Tip
We recommend scanning your relevant documentation to your computer and/or smartphone and syncing them to an online cloud backup system. You can either scan documents by using most printers or you can use the scanning software on your smartphone (iPhone instructions and Android instructions) to take a quick photo and convert it into a document. Save these files to a well-labeled folder on your computer and/or phone (and online cloud environment like Dropbox or Google Drive) for easy access and update them regularly. Delete the outdated versions off your devices so you always have the most accurate versions to send.
For any files with an expiration date, you can name the file by using that date, so you have an easy method of tracking certifications, licenses, and more that need to be renewed. For instance:
John_Doe_PA_professional_license_2024_02_23
John_Doe_ATLS_2023_06_14
John_Doe_PA_board_cert_2022_12_16
Curriculum Vitae (CV)
It should go without saying that to apply for jobs as a locum tenens, you're going to need an updated copy of your CV (curriculum vitae). As a professional, it's important to keep your CV updated, but as a locum tenens, the importance is greater. You'll likely be taking new positions several times throughout a year as a contracted provider, so including where you're working and what your duties were at each assignment can be beneficial to showcase your qualifications for upcoming positions.
If you need help with your CV, don't worry. We wrote an in-depth article about "How to Write a CV for Medical Professionals," which includes a downloadable template. (Our recruiting team can also assist you with questions you may have about submitting a CV. Reach out for assistance.)
Diploma
Your undergrad and graduate studies diplomas aren't just meant to be nice documents to frame on a wall. If you're trying to land locum tenens jobs, we'll need a copy of your diploma(s) for proof of your educational experience.
If you don't have a copy of your diploma(s), you should be able to reach out to your college or university to obtain one. You'll want at least the diploma for your highest level of education or university-level education.
Professional License
To work in any facility within any state, you'll need to have an up-to-date professional license through the state that you'll be working in. If you're a nurse practitioner or physician assistant, as of now, you'll need multiple licenses to work in more than one state. (Legislation is beginning to take shape in several states to create compacts for NP and PA licenses but hasn't been enacted as of the time of this writing.)
Physicians, you may qualify for licenses through the Interstate Medical Licensure Compact or IMLCC. If you are not working in qualifying IMLCC states, you will need to obtain licenses for each state you're working in.
At Wilderness Medical Staffing, we recommend the contracted locum tenens we work with to obtain a license in at least Alaska or Montana since we primarily staff those states.
Certifications
Life-Saving Certifications
As a healthcare provider, you're probably accustomed to ongoing training to keep your education and skills sharp, plus you need them to keep your medical license. Many of the positions we staff, in specific, require providers to at least have certifications in BLS, ACLS, and PALS.
For providers who specialize in emergency medicine, we recommend acquiring a certification in ATLS, CALS, or ALSO. Many of our providers also take Emergency Medicine Bootcamp courses, Advanced Airway Course offered by Avera Corp., and Neonatal Resuscitation Program.
You can learn more about all the courses we recommend acquiring certifications for here. Once you have the certifications, you'll want to keep a copy of them with the rest of your documents.
Board Certifications
In addition to any certifications from courses you've completed and passed, you'll also need to have a record of your board certifications, proving that you're an expert within your specialty. Depending on your formal education, your board certification will be acquired through various organizations based on if you are a nurse practitioner, physician assistant, or physician and your specialty.
The following are organizations that we typically see providers acquire their board certifications through:
Physician Assistant Board Certifications
National Commission on Certification of Physician Assistants (NCCPA)
Nurse Practitioner Certifications
The American Association of Nurse Practitioners (AANP)
American Nurses Credentialing Center
Physician Certifications
The American Board of Emergency Medicine
American Board of Internal Medicine
Immunization Records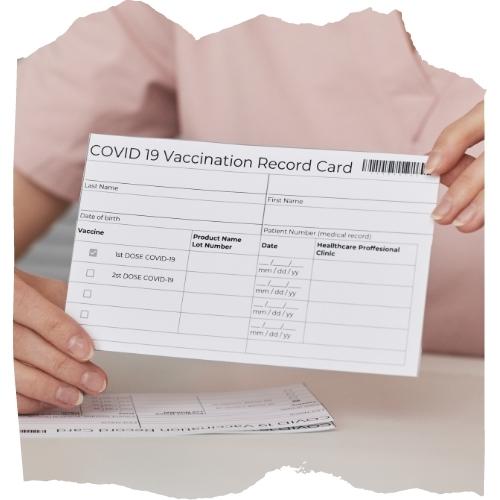 Since you'll be working in healthcare facilities, many of them require proof of vaccinations. Keeping a copy of your most recent immunization records can help you to land locum tenens assignments. If you don't have a copy, reach out to your healthcare provider to get one, or read this article about tracking down your vaccine records.
Even if facilities don't require full vaccination records, you will likely need to provide a copy of your COVID vaccine card. While we don't mandate that providers are fully vaccinated, if you are not vaccinated, you may not be able to apply for certain positions as we follow the vaccine guidelines that our clients have in place.
DEA Registration
You'll also need proof of your valid DEA registration. Providers may only administer, dispense, or prescribe a controlled substance in a state if they hold a DEA registration in that state, and are complying with all federal and state laws and regulations. In other words, you'll need a DEA certificate that displays an address in the state you'll be administering controlled substances.
For providers who regularly work in multiple states, we recommend obtaining a DEA license for each state that you will work in. This can be especially helpful for locum tenens providers who may bounce around from state to state for their assignments.
Another option is to change the address on your existing DEA prior to going on assignment. This is a simple and free process that you can do online. You'll simply change the address back at the end of your assignment.
Please note, the status of your DEA must be Fee Paid; it cannot be Fee Exempt.
Business License
As a locum tenens, you're a contracted medical professional with the agency (or agencies) that you work with. This means that you'll need to register in your primary state of legal residence as a business owner (typically a 1099 contractor) in most cases.
How you go about doing this will differ from state to state, and what the documentation is called can also differ.
For instance, in Montana, you'll need an ICEC (Independent Contractor Exemption Certificate). In Alaska and Washington, you'll need a business license.
Identification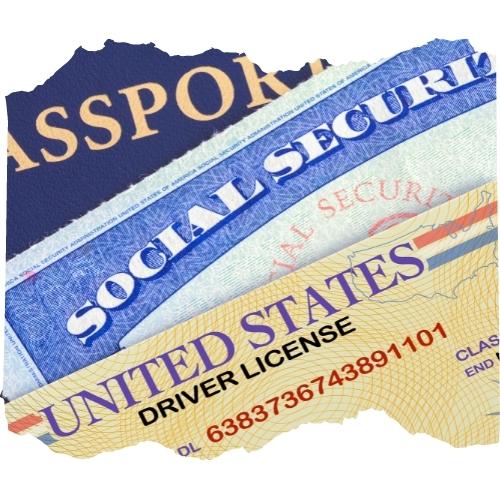 This should go without saying, but you'll need to keep an up-to-date piece of legal identification on you with a copy that you can send as proof of identification.
Common types of identification include your driver's license, passport, or military ID card. We recommend having a digital copy of all your forms of identification, as well. You never know when you might need them to look up an identification number or other information.
References List
While the facility you are hoping to work at might not require a list of references, we will ask you for them as part of our provider onboarding process. Providers who work with Wilderness Medical Staffing cannot work for our clients until they have been vetted through a reference check, among other criteria. Other staffing agencies may have a different approach to references.
Keeping an up-to-date list of references will help you through the onboarding process so you can get on assignment. Remember to always ask your references if they are willing to be a reference for you.
Additional Considerations
Health Insurance Information
While you won't need health insurance information to get a locum tenens job, when you're on assignment, you're going to want to have your health insurance coverage documentation. As a locum tenens, you are an independent contractor, which means we will not provide health insurance for you. You'll need to find health insurance through a healthcare exchange, a significant other, COBRA, or other methods of obtaining private healthcare.
Just in case you're the one needing medical attention while on assignment, you'll have your health insurance information on hand.
NPI Number
As a healthcare provider, you will be issued an NPI number. You'll need this number for several of the documents mentioned above, so be sure to have it memorized or save it somewhere safe that's easily accessible.
Credentialing
Keeping easily accessible records of all your documents can also make the credentialing process much easier as a locum tenens. You will need to be credentialed through most facilities you'll work at.
Conclusion
We know that gathering all these documents can be an arduous process. However, the more organized you are with keeping your files updated, the easier it will be for you to qualify for assignments, get through credentialing, and be on your way to locum tenens placements.
https://wildernessmedicalstaffing.com/wp-content/uploads/2022/09/complete_locum_tenens_document_checklist.jpeg
1260
2240
Deanna Tiemann
https://wildernessmedicalstaffing.com/wp-content/uploads/2019/12/WMS-Logo.png
Deanna Tiemann
2022-09-28 10:17:32
2022-09-28 15:48:37
The Complete Locum Tenens Document Checklist